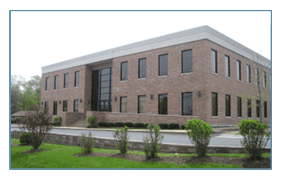 DUI & Addiction Counseling Center

provides comprehensive DUI and

Substance Abuse services to Lake

and surrounding counties in a personal,

confidential setting that will enhance

positive growth and development.

DUI & Addiction Counseling Center, INC opened its doors February, 2008 in Mundelein, IL, in order to meet the growing concern of substance abuse/dependency in our community and county. We don't claim to have all the answers, but what we do possess is an empathetic ear, understanding heart, knowledge of the system, and a passion for addiction counseling. Our counselors have worked in various settings with many types of people, and now we are bringing that knowledge and those skills to Lake and the surrounding counties.

DACC consistently evaluates and improves our services to clients and their families, stay abreast of the latest research in the field of addictions, adhere to an established Code of Ethics in regards to ethical behavior, counseling practices, and the rights and confidentiality of our clients.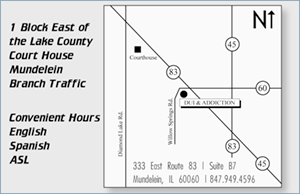 DUI & ADDICTION COUNSELING CENTER
333 East Route 83 SUITE B7
Mundelein, IL 60060
(847) 949-4596 English
(847) 949-4598 Fax
dacc@duiaddictioncenter.com

Meet our Staff

Barry Hinkeldey, CADC - Program Director
Barry Hinkeldey, a resident within Lake County, Illinois had a vision of helping individuals regain a sense of control and positive outlook on life through sobriety. Barry's degree in addiction and counseling was a stepping stone towards this vision. Upon the completion of his schooling, Barry opened the doors to DUI & Addiction Counseling Center, INC located in the south central part of Lake County. His ability to treat and counsel those that need redirection drives his focus to heal those in need. Barry can communicate to the hearing impaired through ASL (American Sign Language) as well as the Spanish speaking clientele.


Christine Hinkeldey – Director of Marketing/Office Manager


The mission of DUI and Addiction Counseling Center is to provide comprehensive substance abuse services to our clients that will enhance positive growth and development. Our counseling center will strive to achieve the best chance of recovery from chemical dependency/abuse for our clients and their families by delivering services in the highest quality manner.